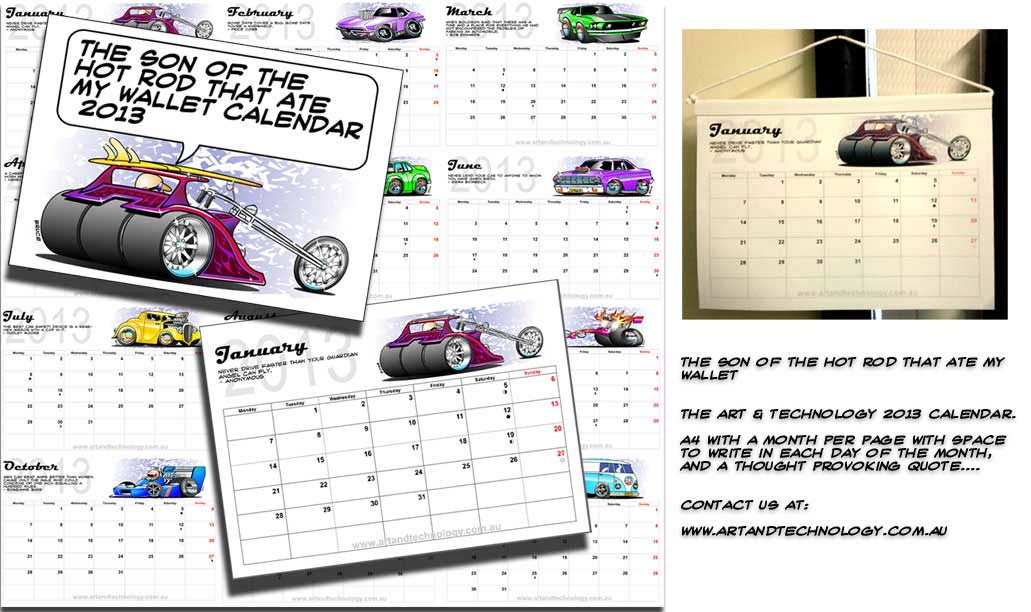 The Son Of The Hot Rod That Ate My Wallet Calendar 2013
from Art & Technology is hot off the disc drive. Currently it is a 5 Mbyte PDF file.
Each A4 month has a Monday week start and more room to write in the day than the usual photo calendar. Features cartoon cars, hot rods, customs and a truck.
The 13 page PDF document started life in CorelDraw and we used a VBAProject to generate the base 2013 calendar. Once generated the formatting and design was done as normal in CorelDraw. The images have been generated from vector design and digitally colored cartoons. All have gone through Photoshop to produce 200DPI images that have then been put into the calendar.
The prototype is put together with a spine clip and nylon cord. Similar to these
Rexel Spine Clips Pk5.
Printing 2 to a page would make a good desk calendar.
Contact us
for details.