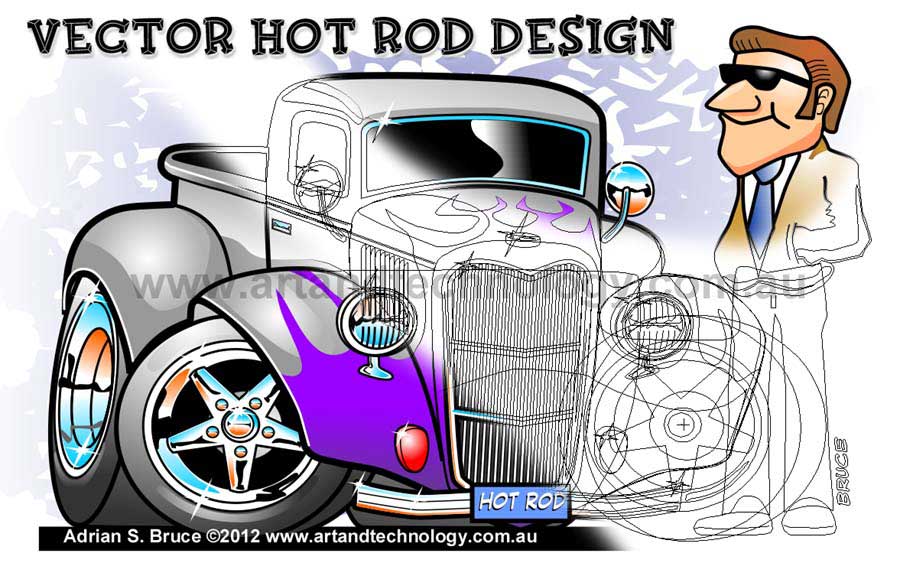 Hot Rod Truck & Dude as a Vector Design.
This is a view showing the vector wire-frame and some of the rendered image that goes into making a size independent illustration.
It isn't like drawing at all. I start with a sketch that I import and trace different objects to form the design. Graduations are added to form the panel surfaces, reflections and chrome. One of the things that give drawings and cartoons life is various line thicknesses. That is tough to do with vectors without drawing the outline of each line. So we compromise.
Ed Roth (with Ed Newton ) and Dave Deal were the big names in the Hot Rod cartoon world, and we can say we have been most influenced by Dave "BIG" Deal, who passed away July 2011.
We do these to the customers requirements, usually from supplied photos.
More details and samples at
Art & Technology
.
New and Improved!