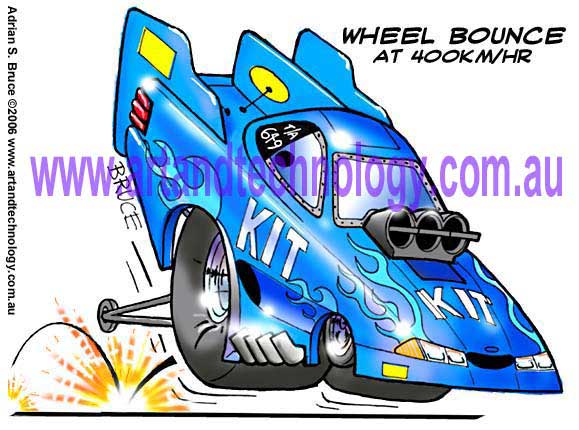 Funny Car Cartoon
We have done lots of Drag Racing Cartoons and Caricatures. Goes with Custom and Hot Rod Kulture too.
But they don't have to be so cartoony... like this drag team shirt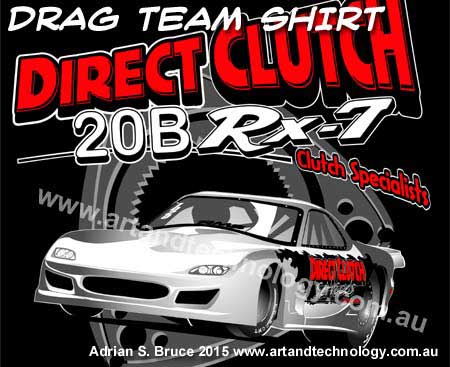 THE PIZZ has also done a cartoon or two....
Funny Car Cartoon,Under The Hood
It is just an extreme sport, where the cars are already caricatures, but it is the noise and speed that is really amazing.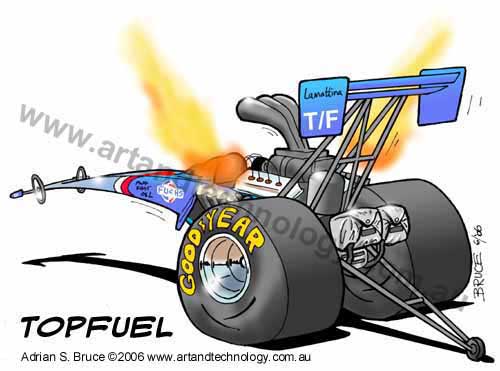 Top Fuel Dragster Cartoon
Top Fuel machines make the earth shake from a really long way away! Something you have to see at least once.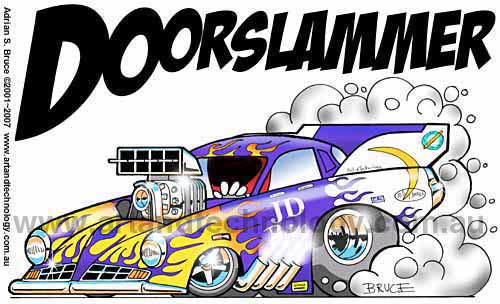 Supercharged Doorslammer Cartoon
The other classes have something to offer too. Doorslammer is a purely Australian Class, but it is just below alcohol dragsters in popularity, and
POWER
.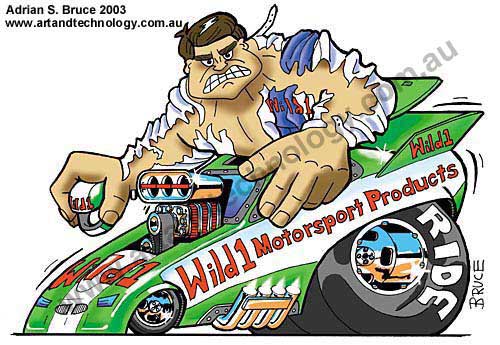 Funny Car Cartoon Business Logo
Monsters are never out of place either.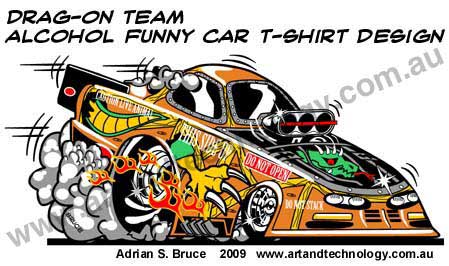 Funny Car Cartoon Team Logo
such as the Drag-On Team....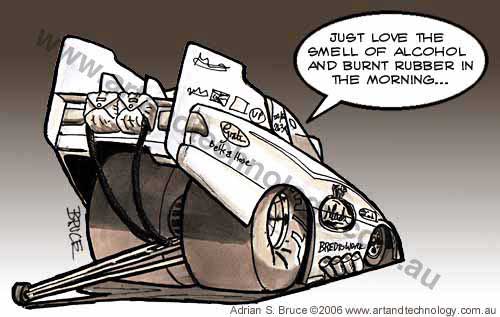 Funny Car Cartoon parody
The noise of
Apocalypse Now
doesn't match the modern drag strip.
And we love the way it is covered here. The music is, kind of what we do, such as this
Chromed Nitro
!
For more samples see
Art & Technology