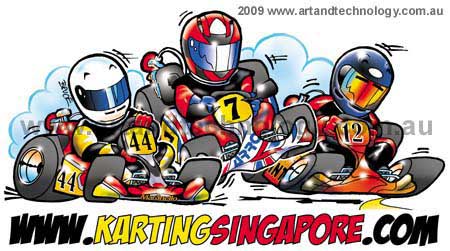 Go Kart Cartoon Logo 3 Machines
We have done quite a few Go Kart Cartoons Caricatures and Logo Designs. Go Karts are where Vettel, Schumacher and many others started. A great proving ground.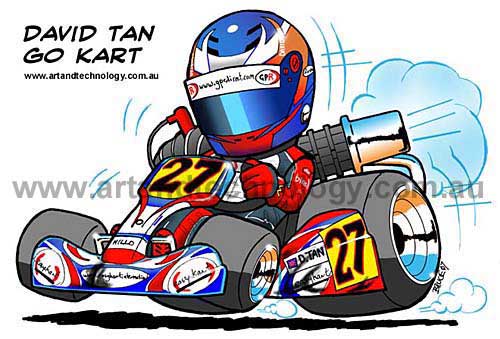 Go Kart Cartoon UK Champion
For champions of the sport.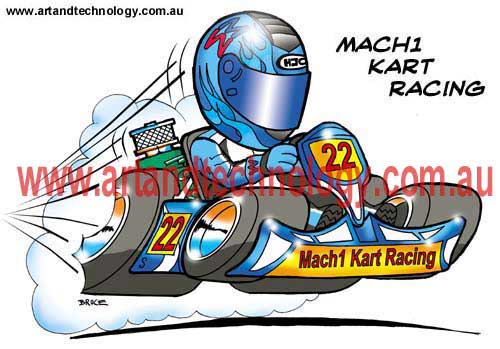 Go Kart Cartoon MACH1 KART RACING
And places to become a champion, this one on the USA.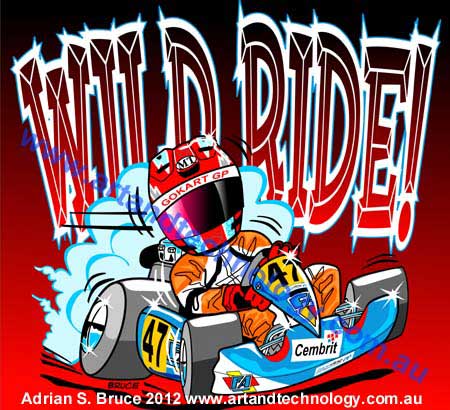 And we can make it wild, warped and rough.
We also have some Go Kart Items in our online store. Bumper
Sticker, Large Poster and T-Shirt.
For other samples and details, contact
Art & Technology
.