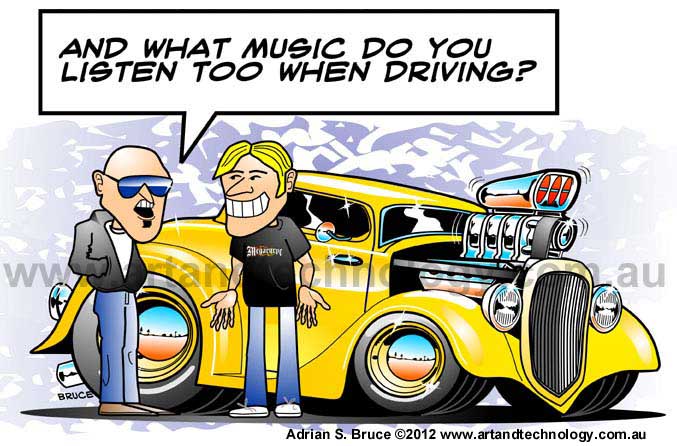 Driving Songs - The Ultimate Motoring Music
This is the stuff of
Topgear
, and in fact they had declared the Greatest Driving Song of All Time to be
Deep Purple's "Highway Star"
I would have to agree, but I'm even older than Jeremy Clarkson.
According to VH1, the Top 10 Driving Songs include:
"Born to Be Wild" by Steppenwolf
"Highway To Hell" by AC/DC
"Little Red Corvette" by Prince
"The Boys of Summer" by Don Henley
"Radar Love" by Golden Earring
"L.A. Woman" by The Doors
But what about the Beach Boys "Little Deuce Coupe", or "409"
We have some our our own instrumental tracks that fit the bill, such as
Megacurve - Heavy Metal Garage
and
Megacurve - Chromed Nitro
What do you think?
And the dude on the right is wearing this
Megacurve Metal Flame Soundcloud
tshirt. How cool is that!