Single A3 Car Cartoon Calendar 2013
Download your
Free single page Art & Technology Tuner Car 2013 Calendar
With a cool background Hot Rod image. This is an A3 PDF that will print fine at A4, or legal. The image left above shows it printed on A3 300gms card. $2.38 at Officeworks.
And visit
here
to purchase the 13 page
The Son Of The Hot Rod That Ate My Wallet Calendar 2013
for the give away price for $5.00 for the 5Mbyte pdf.
1 page per month calendar with a cool illustration, great quote and style.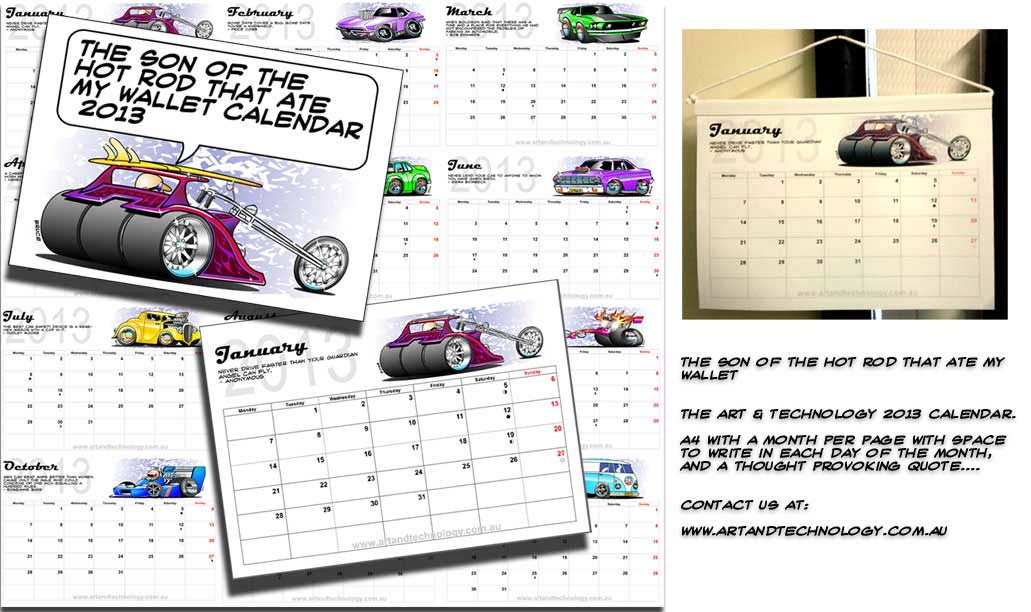 Here are the DIY instructions for the 13 page calendar, for anyone interested. The original is a single page PDF.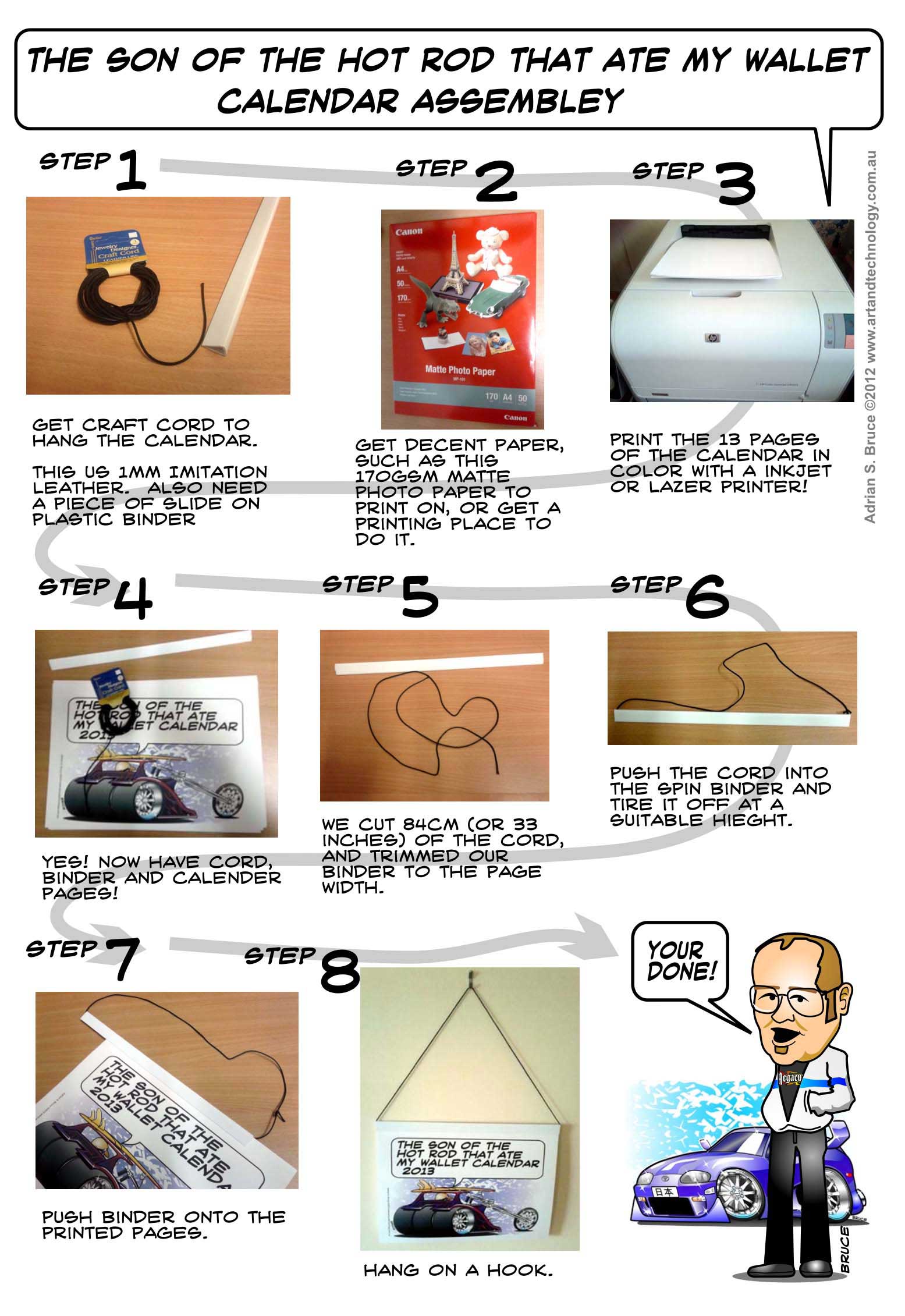 But we do all kinds of design work......
For contact and more info visit
Art & Technology
.