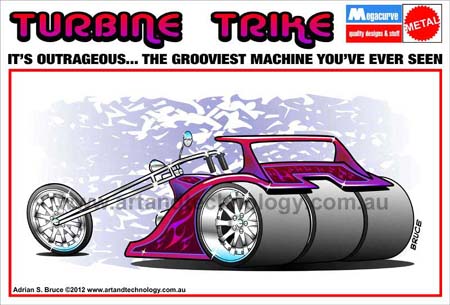 Custom Turbine Trike Kit (That Never Was)
Tom Daniels was a really cool designer in the early 1970s. Monogram stopped him from starving and gave him a real job designing 1/24 scale model kits.
I had a few, and this is a Megacurve Metal design in that packaging style. The "It's Outrageous...The Grooviest Machine You've Ever Seen" was on the Baja Bandito Custom Kombie V8 Van Kit.
A Nostalgia Inspired Package Design Sample.
For other works and samples, contact
Art & Technology
.