A little on maintaining our website and its coding..
We do,
along with some other things,
freelance cartooning, graphic design and car/ truck/ bike/ race team logos and illustrations
and have found being in the first page of Google Image search makes a different to how many enquires we get in any period when Google isn't changing their search algorithms.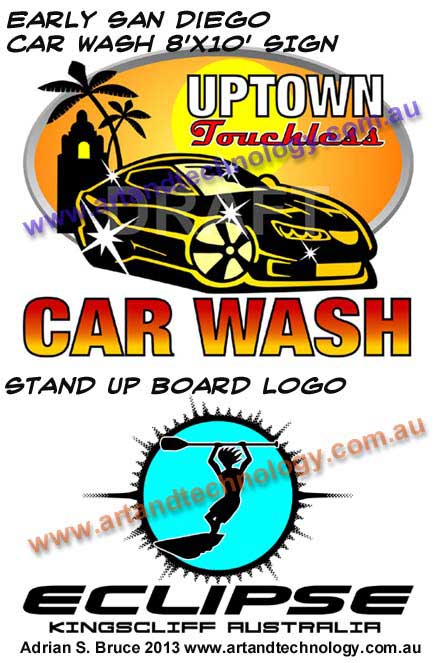 We are always top in the none paid Web Search, (probably dependant on which country you are searching from) but often drop down in Image search. This has often been because of scrapper sites, that collect web content and host it on pages covered with Adsense advertising. They contribute nothing, but take others work to make click traps. These places may have 1000s of webpages and sites all linked which makes them look like a quality source to the dumb Google Algorithms for page rank.
A skimmer site stealing my content and hosting it on their site
Another Skimmer site with some of my go-kart images I was recently told about by email:
Another stealing skimmer claiming images are copyright free
For over 12 months a few years ago, we almost completely dropped out of Google Image search altogether. That was a quiet time.
Limited color shirt design samples
Was a bigger problem before we water marked all our stuff so that you could find the original source, but it still causes the problem in that nobody can bother to find you!
Originally thought part of the problem was that Google's bot didn't handle the html
"alt"
text on images correctly. Also if you used small thumbnail images to make the page lighter to download, these didn't show up in Image search, and neither did the larger images they linked too.
All things you have to learn by trial and error. This takes time to sort out.
Now with Google enforcing Mobile support, they have changed their algorithm again, and this is helping the skimmer sites rank higher than the source material again!
Sometimes it feels
all too hard for a small business to keep up
, and there must be a better way..
We can be contacted at
Art & Technology