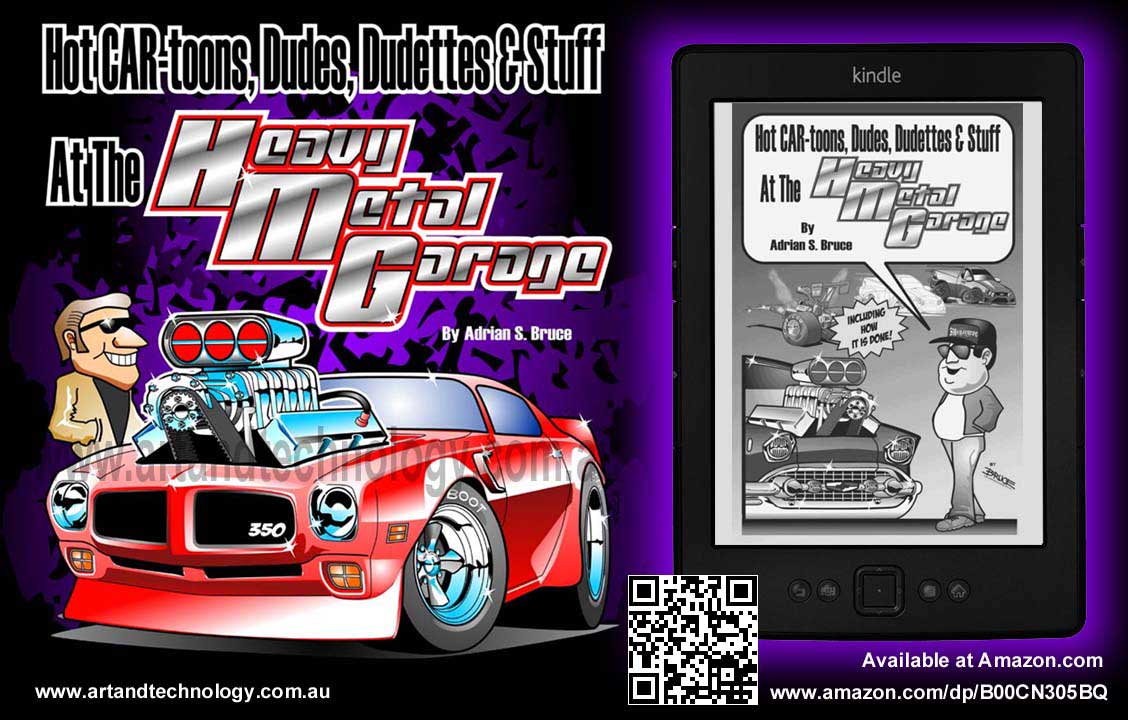 Cartoon eBook on Kindle and Tablets
For the last few months the
Tech News
has been about the death of the PC and the growth of the Tablet and Smartphone markets.
Particularly that Tablets are outselling PC and laptops by a wide margin now.
Now the interesting thing about that is that you can actually get real work done on a PC or Laptop. A Tablet is a consumer device for Facebook, Twitter, magazines newspapers and surfing the net. As a Smartphone is also really good for Facebook and Twitter, and you pretty much need, or have a phone. Our Smartphones can do music, eBooks, Videos and all that, but we always have to worry about the battery running out, and not actually being able to make or take a call, or worry about the outrageous data costs from Telcos.
That leaves a Tablet more for reading and surfing
stuff
. And of course playing the odd game.
Angry Birds
or yet some other variation of
Tetris
....
Most things people do on a Tablet are actually much easier to do on a Laptop. That keyboard just makes things way easier if you actually need to enter text, cut and copy sections of text and actually produce something. Students need laptops, not just Tablets to be able to use the material researched.
Tablets are great for Photos, but using them as a camera is just embarrassing, but people do it.
The magazine industry and newspapers are also targeting Tablets as the digital delivery medium. Such as this
Australian Newspaper
or this
UK Magazine
.
And I
just
got an email that the biggest CD and DVD retailer here,
JB HIFI is now selling eBooks
.
The Android phone may now be taking over the phone market, but the iPad is the king of Tablets at the moment. The displays are color and you get about a day of battery life out of them. Steve Jobs may have insisted that the 10" screen was the only one, but it looks like the 7" displays of the iPad mini and like Tablets are the real sweet pot as far as sales are concerned.
The iPad mini sized Amazon Kindles with eInk displays have up to 8 weeks of battery life, a 16 color gray scale display that looks a lot like paper and can be read in bright sun light. AND, you get content delivered almost immediately from anywhere in the world. The display simulates paper very well, but not color, which makes it a draw back for what we all read on a daily basis. Newspapers have been color for a very long time now, and no one will go back to none color newspapers.
Amazon has bought liquavista, the color eInk display company. A Kindle device with a color display, can show video, and still have weeks of battery life may be the real platform for magazines, books, newspapers and comics. The real consumer stuff the Tablet market seems to target. An iPad Mini with such a display could also be ideal.
We are very interested in all of this, and have our own eBook on Amazon.
Hot CAR-toons, Dudes, Dudettes & Stuff At the Heavy Metal Garage
has color cartoon jokes and chapters of text. It is completely usable on
anything running the free Kindle App
, such as my Android Smartphone, and even the low end 6" eInk wifi Kindle. More colorful with a color Kindle, but the eInk Kindle display is wonderful because it doesn't have any issues with glare and
is so much like paper.
So if the Tablet is the consumer delivery platform, books, magazines, newspapers and a few other media, may in the not to distant future stop printing on paper, and deliver directly to your tablet. Not shipping around paper will really be a huge change. What about all those printing companies and delivery people? What about book stores and newsagents?
May happen sooner than you think. We don't need local business directories or phone books printed on paper any more. We use the Internet to access that stuff, and get the latest Bus Timetables.
So if Tablets are these consumer devices, then producing the consumable media is where the real industry may be supplying the content. We would imagine this is not programmed Apps, but the future versions of eNewspapers, eBooks, eMagazines, eNewsletters and eMail.
Discuss.
Contact us at
Art & Technology
.