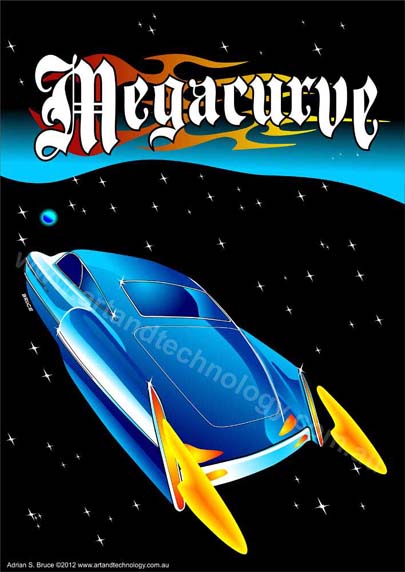 Megacurve Starship A2 Poster Sample
A sample vector based poster for Band Megacurve featuring a Cadillac inspired space ship and a wonderful blue space gas cloud. Very much a cars and guitars ZZTop vibe.
And they sound like:
This is a vector design for printimg at A2 size, but can really be printed at any size..
For other samples see the website
Art & Technology
.