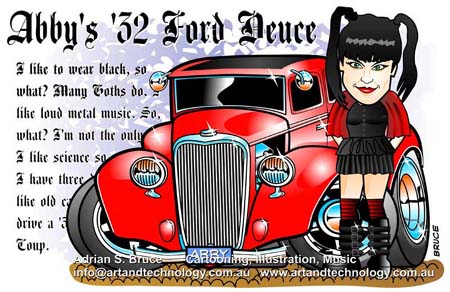 Abby Sciuto & '32 Ford Deuce - NCIS
This combines several cool things into a single vector cartoon caricature illustration. TV's favourite tattooed Scientist, Goth and Metal Head, Abby Sciuto, and her 1932 Ford Deuce Hot Rod. Just love that MINISTRY remix of the NCIS theme.
It is all fiction, but a very interesting part of NCIS's producer playing against type.
This is a sample of a more realistic cartoon person with car, but still done as a vector illustration.
More info at our website,
Art & Technology
.