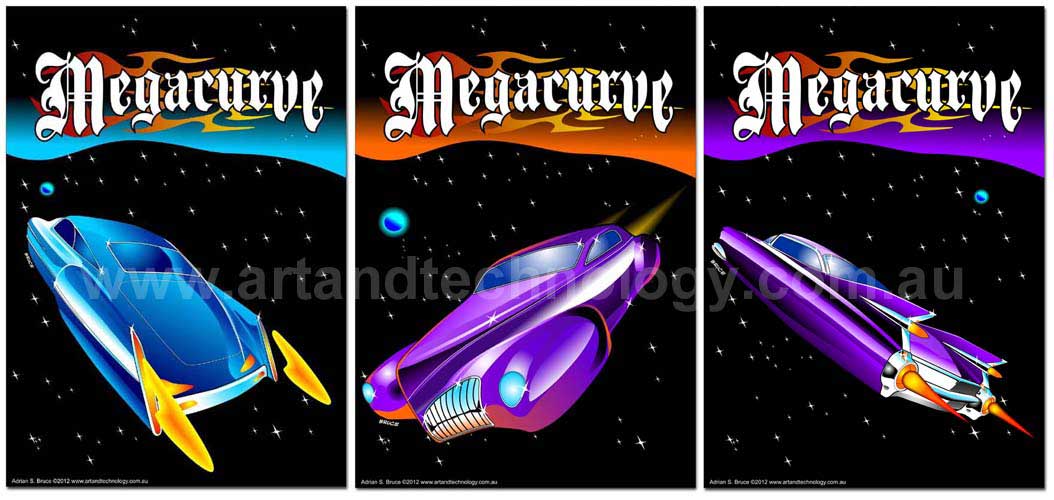 American Custom Car Starship Posters
This is a preview of a series of American Custom car Starship Vector Designs.
Based on Cadillacs and a Lincoln Zephyr, they depict something a bit ZZTOP-ish with a back to the future feel. Combining car illustration and science fiction design.
Custom work available from the website
Art & Technology
.