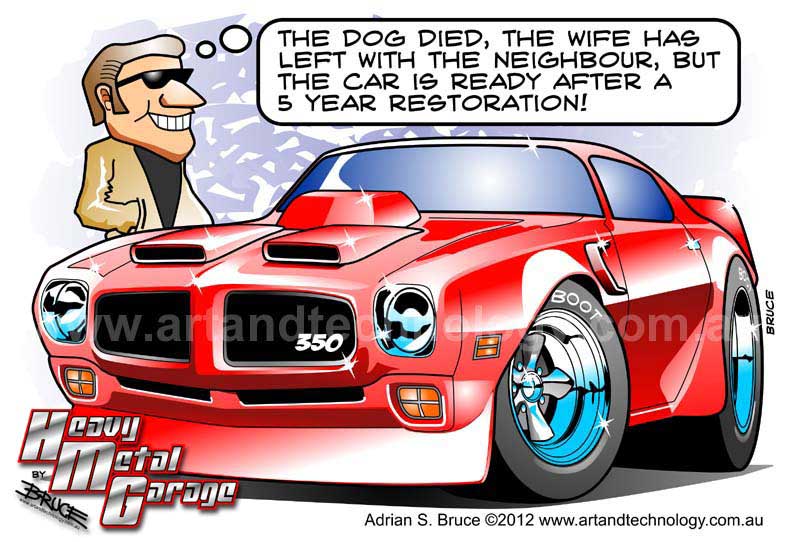 Muscle Car Restoration. Lost the dog and wife, but the car is finished!
It goes something like this...... restoring a car lets the guy cope with the pressures of life in his man cave. The Job, The kids, the wife and everything else.....
And you can get the
tshirt at our online store
.
For custom illustrations and other work, see
Art & Technology
.