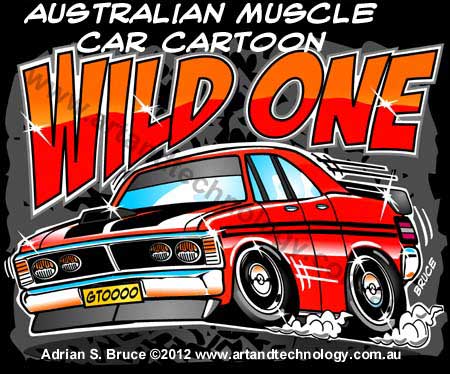 Australian Cartoon V8 Muscle Car. This
Furd GTOOOO
was
the
machine in the early '70s. The speed. The power. The V8 noise. The really bad brakes. Real
Highway Star
stuff.
I'm gonna race it to the ground
It's gonna break the speed of sound
Oooh it's a killing machine
Like a driving power big fat tyres
We now have it on a black t-shirt in our
online store
.
Other designs at our
Art & Technology Caricatures and Cartoon Logos
page, and we do custom designs to order.