Ork'n Around!!!!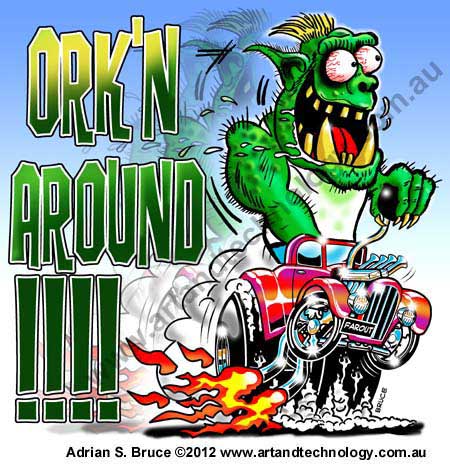 Here is a variation of a hot rod car-toon with a 60s styled monster, but modernized by the monster being an ORK. The 60s gives us the bloodshot bulging eyes, dripping mouth and basic format of monster sticking out of the roof, smoke and fire. Even though it is a little fuel injected 4 cylinder here, not a supercharged V8.
And Lord Of The Rings gave us Orks.... but this one is more Games Workshop Warhammer than Weta, but may not be too different from some hoons near you!
And our own rebellious logo character.. the mark of quality... or not....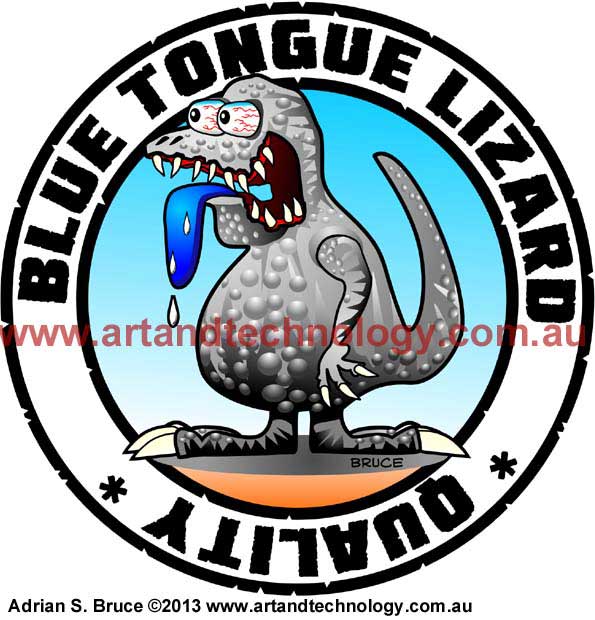 More car, bike and truck car-toons on
Car Caricatures, Logos and Cartoons
page on our website.
The T-Shirt is for sale on
our online store
.