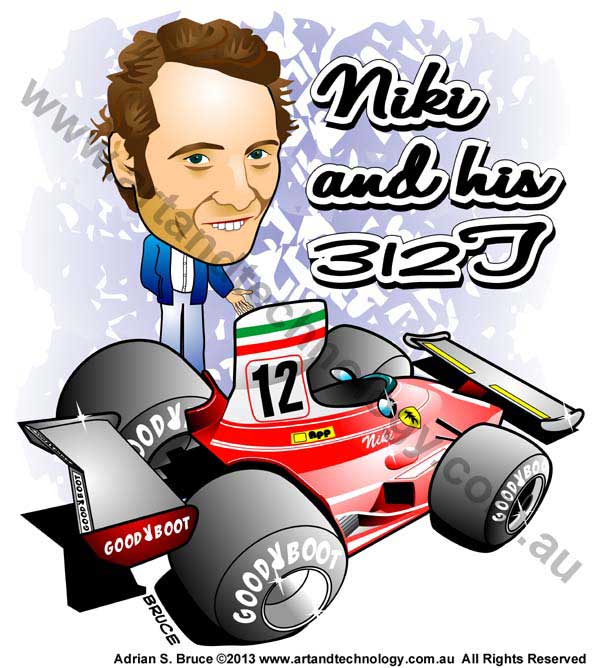 Rush - Niki Lauda Ferrari 312 caricature
Ron Howard's sensational new movie
Rush
is based around mid 1970s Formula 1. It focuses on the clash between drivers Niki Lauda and James Hunt.
A very exciting film where the main characters are as amazing as the racing.
This is a vector based caricature of Niki Lauda's Ferrari 312T, and Niki! This featured the high airbox behind the drivers head and the huge tires of the day. A later version moved the air intakes to beside and in front of the cockpit.
This is a size independent vector based illustration done in the style of the late
Dave Deal
.
For Graphic Design and other Caricatures visit our website
Art & Technology
.