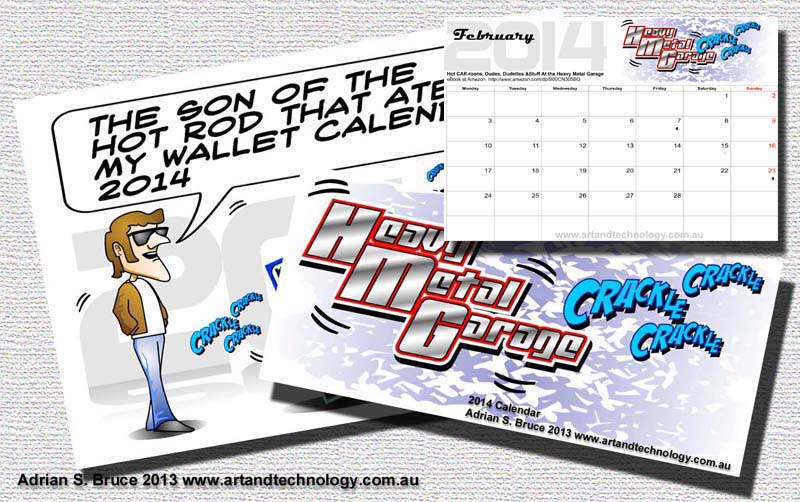 TSOTHRTAMW Calendar 2014
We again prepared a one month per page calendar for the 2014 year..... as a PDF file.
Download it
FREE
from
Art & Technology
if you want it. It is a 5.4Mbyte download and you need to print and assemble it yourself, like this:
It is available now, even if 2014 is coming soon.....
And here is the
FREE single large A3 size 2014 Heavy Metal Garage PDF
.
Single Page Heavy Metal Garage Calendar 2014
But you could print it larger or smaller if you want! Hey, it is up to you!
This is designed to be written on.... like marking on what days you need to pay bills.
But there is more!
Car Cartoon and How To Book
And check out our
Car Cartoon Book on Amazon,
almost FREE and usable on yor PC, Tablet or SmartPhone!
The new Kindle HDX Tablets would just love to have this on them. Or get the older version at a huge discount, and do pretty much the same thing!! AND it is just fine on an iPad or other tablet or SmartPhone too!!!