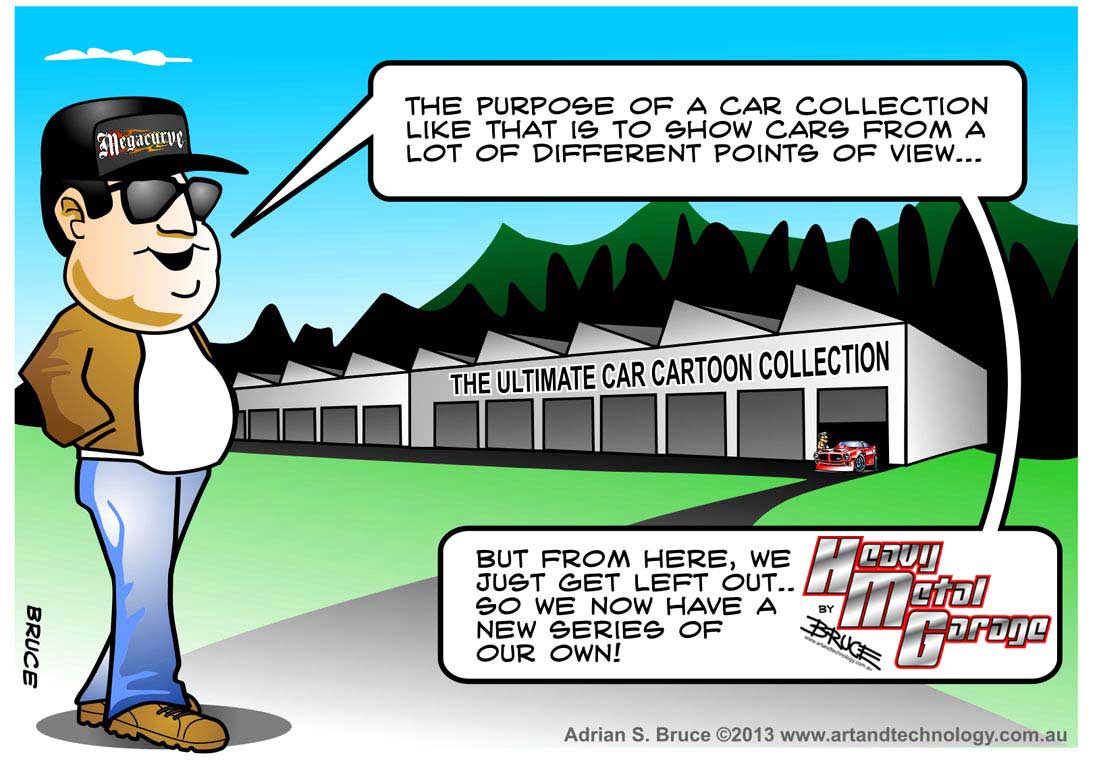 New Car Cartoon Joke Series.....
We have put together a series of car cartoons caricature joke panels, and have
published them at Amazon
....
Cool cars bikes, hot rods, customs, race, guys and gals, all being human. Boys toys, and possibly some middle aged guys that fall over a lot..... and make cool stuff. Yes, that is what they do on
TopGear
...... but they don't do much with custom or muscle cars..
The 30 second video overview:
We also have a cartoon strip, webcomic as well, and will see what the interest is.
Vist
Heavy Metal Garage - Car CARtoon Series
Contact us at
Art & Technology
.