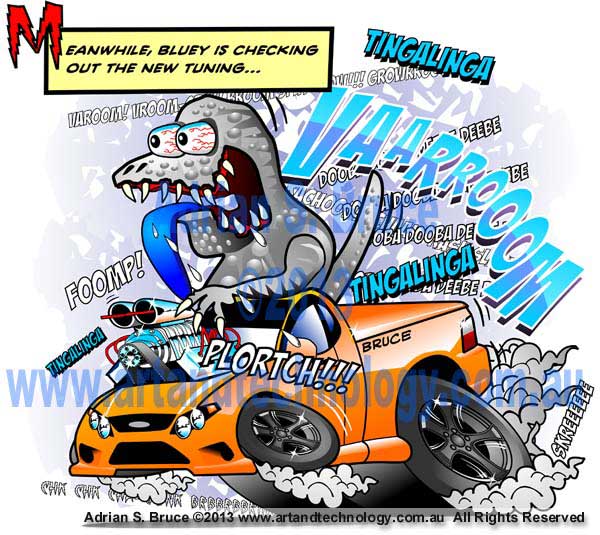 60s style Monster Car Cartoon
Now this is just over the top, and is a mess as far as being a great illustration... but it has a few fun things in it.
1. A Hot Supercharged V8 UTE, yes a UTE(!), not too different from the world of Big Daddy Ed Roth.
2. An Ozzie Blue Tongued Monster Driver.
3. Lots of MAD's Don Martin Sound Effects, all taken out of context. Your inner 10 year old loves it.
4. And a Comic Book style Intro.
Yes it is a messy illustration, but it has a whole bunch of nostalgic things in there!
Happy Holidays! Merry Christmas! Happy Whatever! And have a great New Year.
Contact us at
Art & Technology
.